Product Description
Product Specification
Reviews (98)
Features
1.Easy to operate and smooth appearance.
2.Flexible interface,wide application.
3.Portable and easy to carry.
4.Light touch switch,saving energy and power.
5.Indicator and sound reminding.
6.Quick or slow,volume adjustable.
7.Headset to fit the noisy environment.
8.Software control,stable and reliable.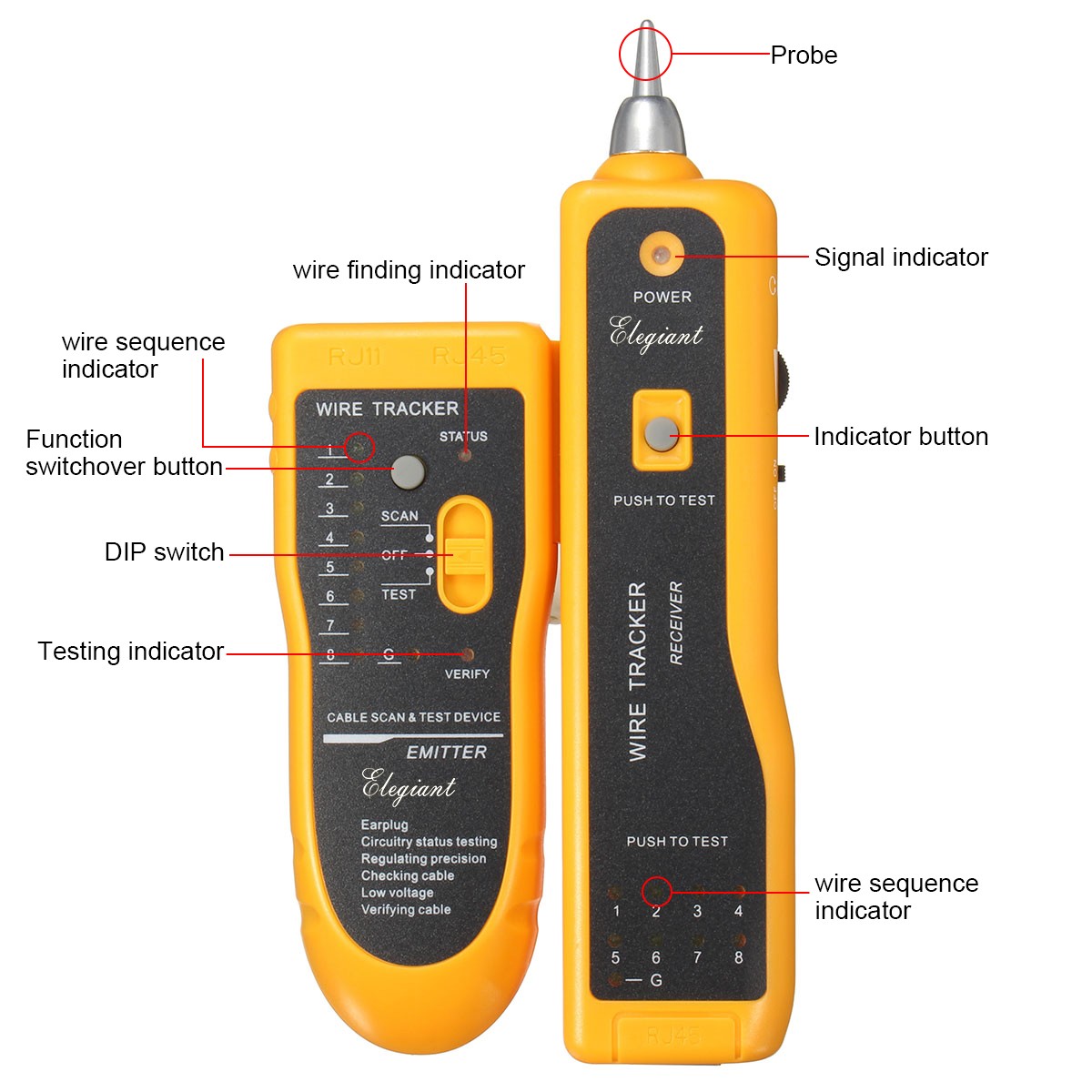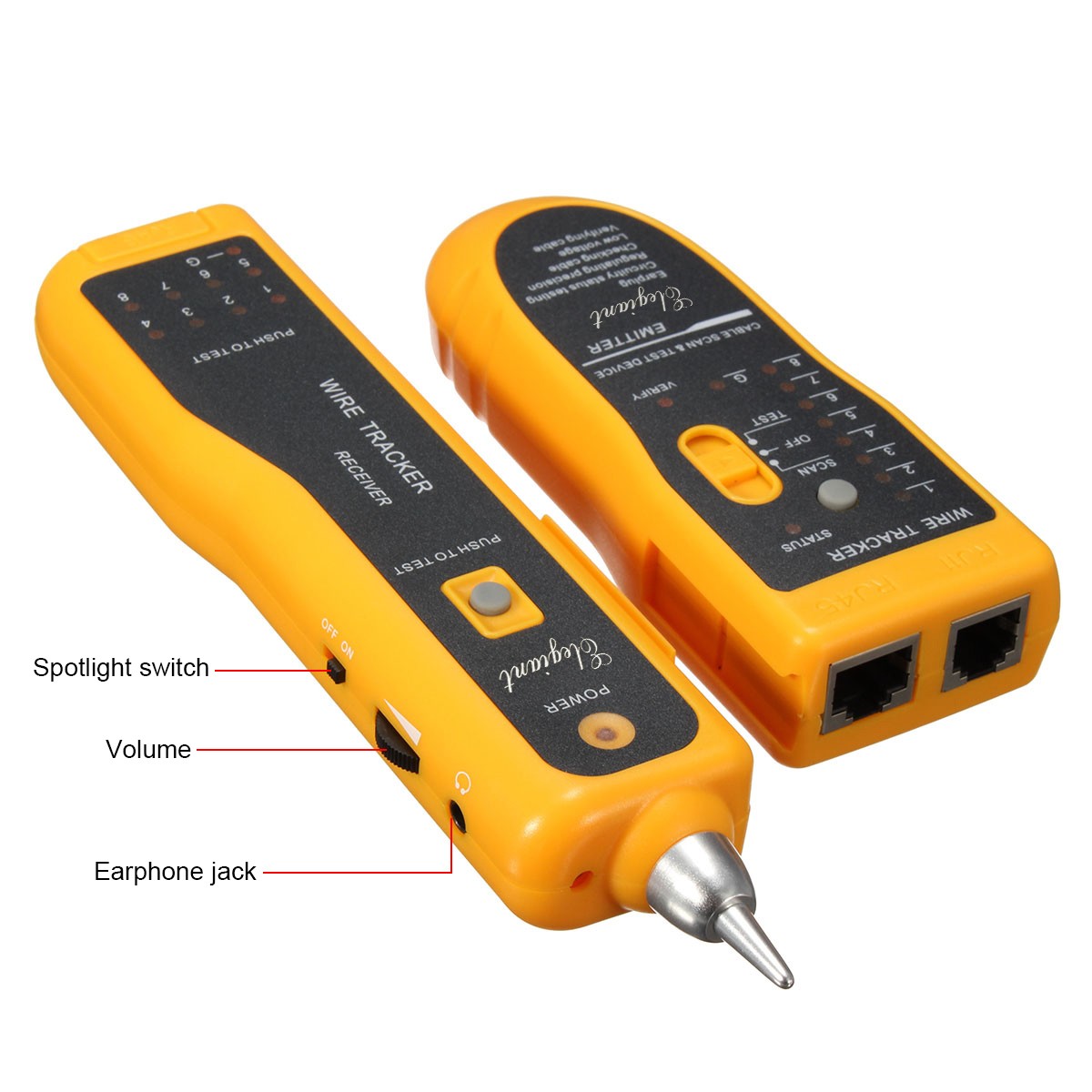 Function
1.Wire tracking(able to track wires with exchanger,router n or off).
2.Wire verification(with 18 indicators,short circuit,broken circuit,crossing,etc.can be tracked)
3.Line status test.
Applicable scope:
Phone network line engineering;computer network engineering;Other metal wire line engineering.
Package Includes:
1 set emitter
1 set receiver
1 PC earphone
1 PC RJ11 adapter
1 PC RJ15 adapter
1 PC alligator clip adapter
1 PC Toolkit
1 PC User manual
Customer Reviews
Average rating:
(98 Reviews)
Write a review
October 04, 2018

Elegiant JW-360

Elegiant JW-360 is good line finder))

September 28, 2018

καλο

πολυ καλο για τα λευτα του

September 21, 2018

Very good

Nice tool. Comes with a multi language manual (eng, de, fra, ita, esp, chi)

September 03, 2018

Great Tool

Helped me a lot setting up my LAN at home!

July 19, 2018

Still waiting

Didn t arived so far
Load more
Success!Your review was submitted!