Features
1.Easy to operate and smooth appearance.
2.Flexible interface,wide application.
3.Portable and easy to carry.
4.Light touch switch,saving energy and power.
5.Indicator and sound reminding.
6.Quick or slow,volume adjustable.
7.Headset to fit the noisy environment.
8.Software control,stable and reliable.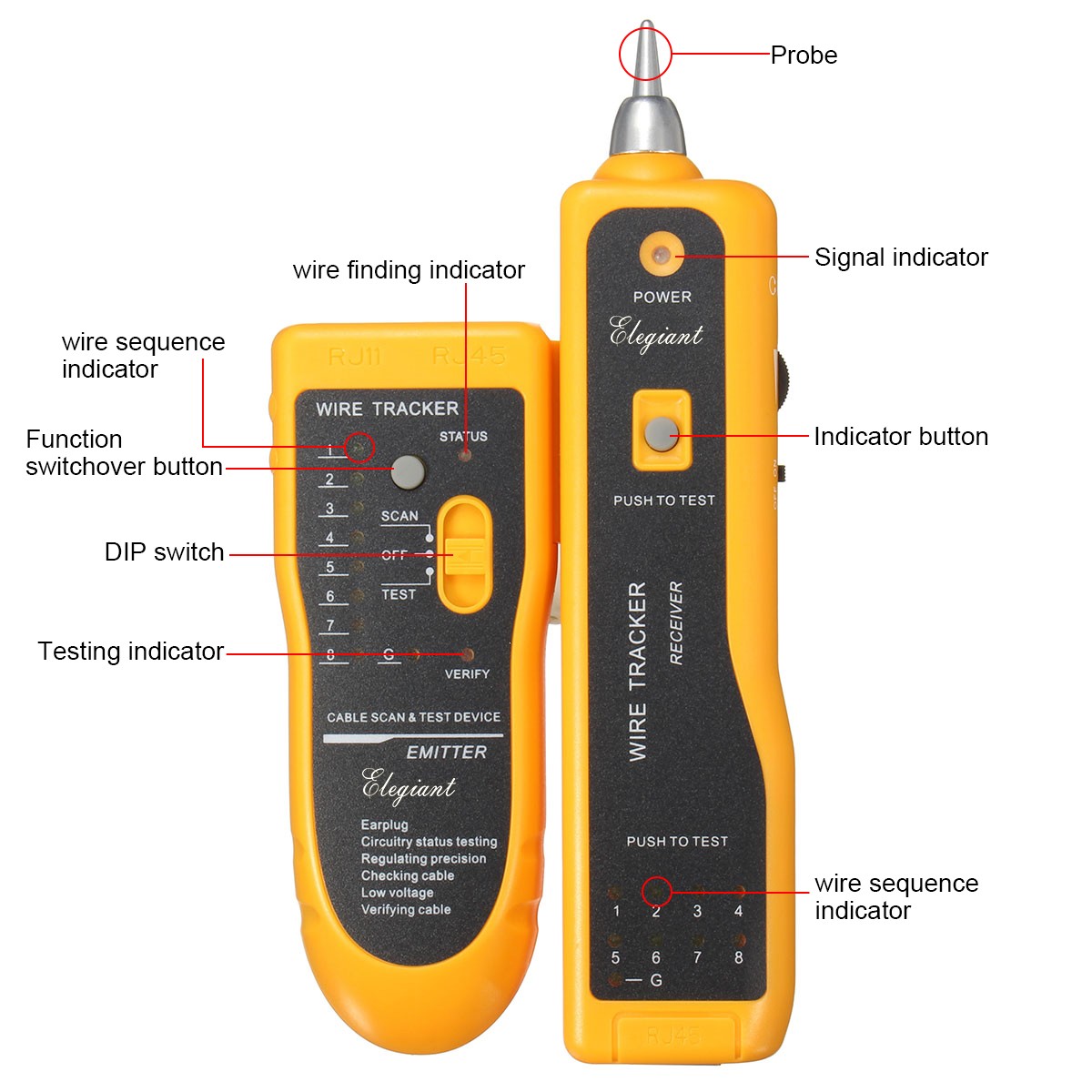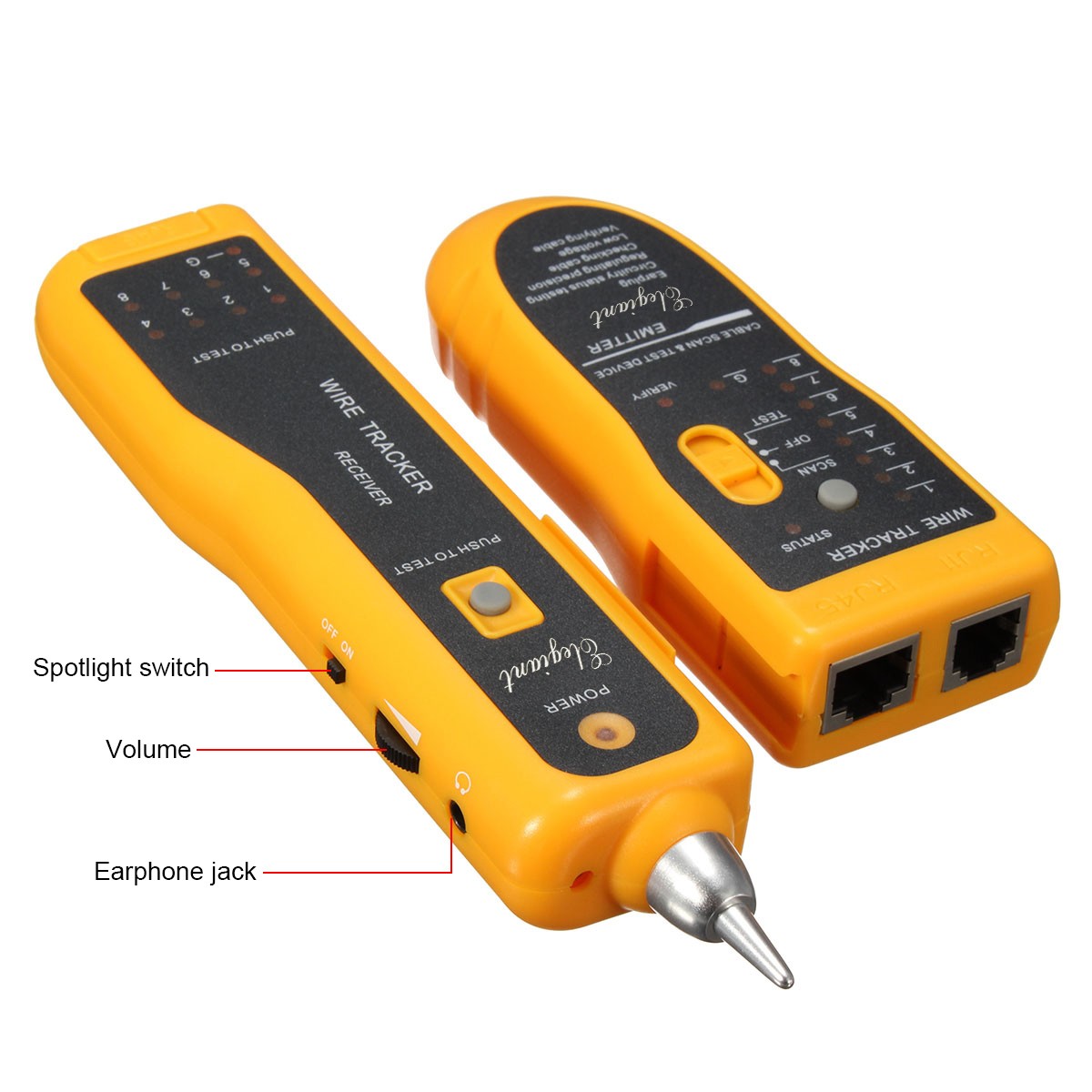 Function
1.Wire tracking(able to track wires with exchanger,router n or off).
2.Wire verification(with 18 indicators,short circuit,broken circuit,crossing,etc.can be tracked)
3.Line status test.
Applicable scope:
Phone network line engineering;computer network engineering;Other metal wire line engineering.
Package Includes:
1 set emitter
1 set receiver
1 PC earphone
1 PC RJ11 adapter
1 PC RJ15 adapter
1 PC alligator clip adapter
1 PC Toolkit
1 PC User manual