ELEGIANT USB Powered Computer Speaker
Turn your desktop computer or laptop into the ultimate sound system. This USB Powered Sound Bar will fill the room with your music, movies, or computer games.

The compact design allows the speaker to easily sit on your desk. And the USB power means you can take them with you and plug directly into your computer for music on the go.

Don't feel constrained by your computer. Plug into your iPhone, iPad, Samsung Galaxy phone or tablet, Kindle, MP3 player or other device to listen to your music at full volume.
It offers users a low profile, stylish sound solution that matches the styling of various monitors with convenient USB power.
The headphone jack that allows users to enjoy audio from their favorite games, music and movies, without sacrificing valuable desk space.
The USB-powered device makes it easy to use your speaker through your USB port, eliminating the need for batteries or a power cord.
You can simply plug in the speaker to an open USB port in your computer and get started using the drive without the need to install any software.
It provides high performance quality sound so you'll be able to enjoy your speakers as soon as you plug it in and start using it.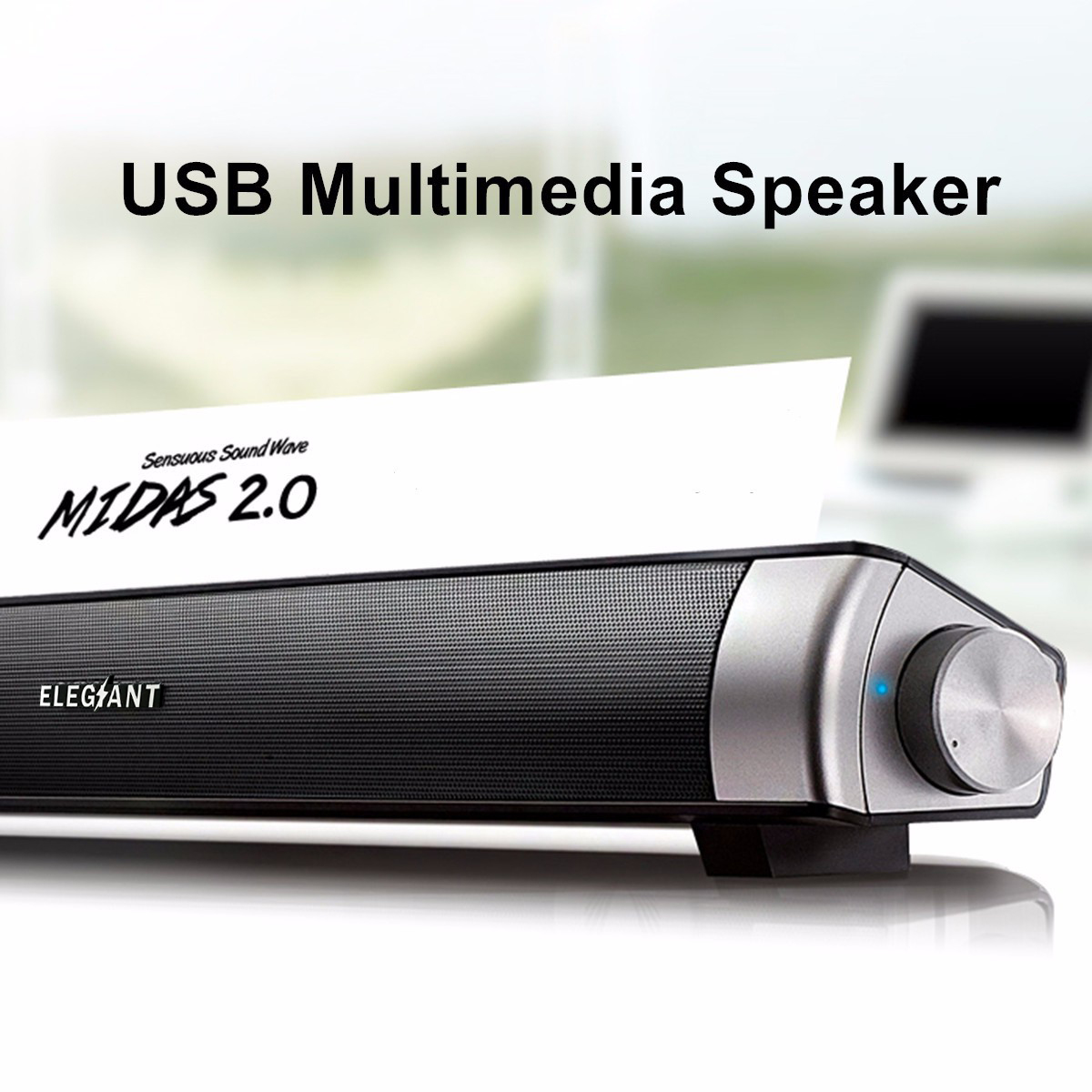 Features:
1. Digital sound innovation
2. Easy control of volume and power on speaker
3. Experience the high quality and powerful sound
4. Enjoy full rangesound quality at affordable price
5. Full magnetic shlelding safeguards computer monitor
6. Multimedia speaker system for PC, Smart phone, MP3, MDP, Walk-man
7. Dynamic stereo amplified quality sound headphone and MIC jack built-in
8. USB plug and play

Package Included:
1 X Speaker
1 X USB Power Line
1 X Audio Input Line
1 X Microphone Audio Cable
(Not include other things)