Product Description
Product Specification
Reviews (23)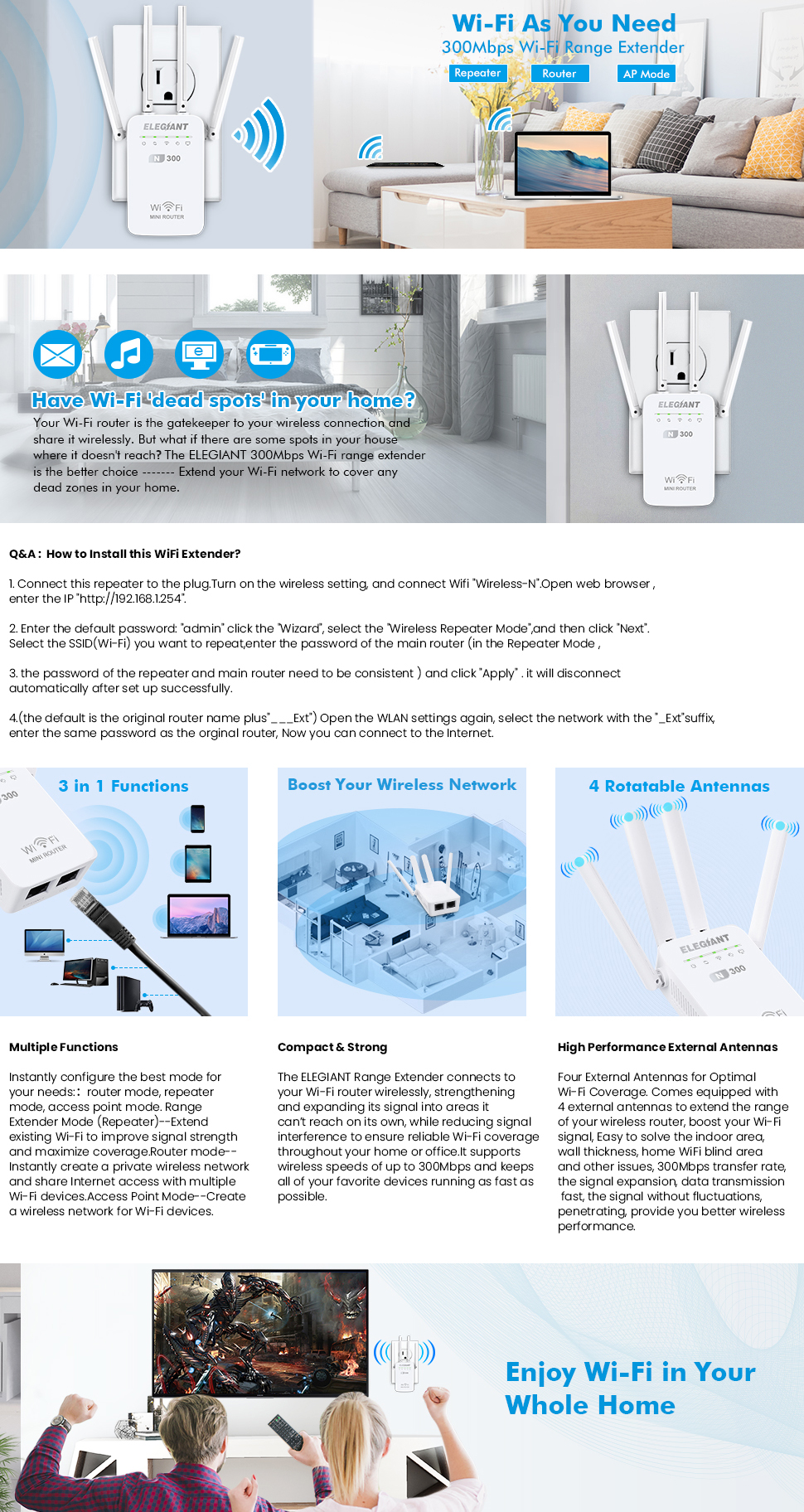 Customer Reviews
Average rating:
(23 Reviews)
Write a review
October 16, 2018

Excellent wifi extender

My home ASUS Wireless-AC1900 Dual-Band Gigabit Router only gave my computer on second floor two signal bar. After I set this wife extender within 5 minutes, I noticed that my computer on second floor at same area got 5 signal bars. Browsing speed is fast. Good signal. Good job. I like it.

October 15, 2018

Smart decision better $$

I have an asus N900 wireless router that works well but for some reason in one is the downstair rooms the reception gets spotty and frequently drops. Instead of spending more $$ on a more powerful router I decided to give this a try. So far it's doing great! A lot more cheaper and effective. Happy camper.

October 14, 2018

Works Fantastic and Easy to Install!!!

I bought this to solve a wifi issue. Followed quick installation guide and was up and running in less than minutes. Solved all our problems !! Setup is easy with a tablet/smartphone. Worked better than expected.

October 12, 2018

Works exactly.

So far,the performance has been solid.I've noticed a big improvement. Especially with the Roku.which probably had the weakest signal originally . I think it's a great value ,especially with the special pricing I got around Black Friday.

October 09, 2018

small good

i used have a big one,this one is small,i like it,so far so good!
Load more
Success!Your review was submitted!